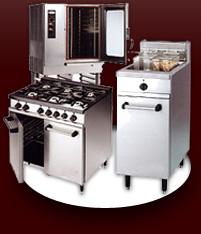 NFE provides a wide range of products and services in order to meet your current and future needs. We represent major equipment brands along with those not as familiar in order to fit your unique needs and or budget concerns.
NFE works in a wide range of industries. Including restaurants, bars, specialty gourmet food markets, supermarkets, institutions and catering facilities. Simply contact us and let's explore your interests.

After your initial contact we can develop a working drawing for review and work towards the completed CAD design. This would reflect your equipment schedule, electrical and plumbing specifications. Additional services can include assistance with the Department of Health or Agriculture applications along with the receiving - staging – delivery and set in place of your equipment.